Our Farmers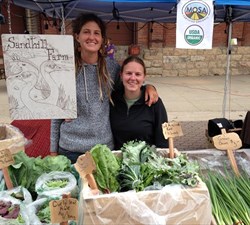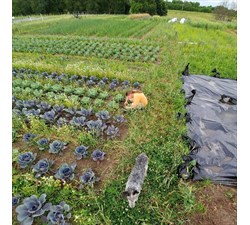 Sandhill Farm is the Collective's Founding Farm, and a diversified vegetable farm operated by Andie Donnan and Ashley Neises. Our one acre certified organic farm rests in Sinsinawa, WI as part of the Sinsinawa Mound Collaborative Farm. We sell produce at local farmers' markets and through a CSA. We are beginning farmers eagerly exploring ways in which we can provide fresh produce to our community. The two of us enjoy growing food in a way that contributes to our health and our land's health. We're continuously exploring practices to increase soil carbon, reduce tillage, and expand our diversity of cover crops. The two of us have a love for learning, discovering, and being in the outdoors.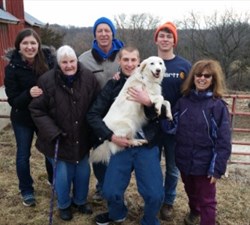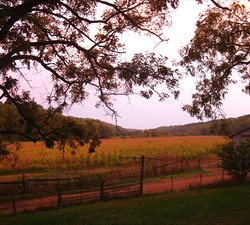 Arnold's Farm is an environmentally friendly 4th & 5th generation family farm raising pork, grain- and grass-finished beef, and pastured chicken and turkey near Elizabeth in beautiful Jo Daviess County, Illinois. A pasture-based system is used in which no antibiotics, growth hormones, or animal by-products are given or fed. We market meats from our animals directly to health conscience consumers through farmers markets, a delivery service, and an on-farm retail outlet. Individual cuts, quantity packages, and sides/whole animals are available.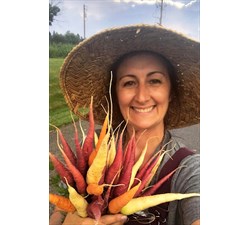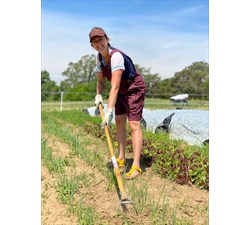 City Girl Farming is an organic farm and a brand with a mission of reconnecting food and people. Originally from Poland, owner and operator Justyna Miranda moved to Chicago where she had spent 15 years pursuing a career in restaurant management. She is a graduate of Kendall College specializing in Culinary Arts and Hospitality Management. In 2017, her career shifted when she moved to Dubuque, IA. Through volunteer work she reconnected with the values she grew up with - an appreciation for land, local food and working in harmony with nature. Her brand is a direct result of that shift. Justyna grows a variety of produce which includes carrots, beets, garlic, spinach, lettuce mix, radish, cabbage, kale, tomatoes, eggplant, cucumbers, variety of summer and winter squash, variety of peppers and herbs. Major part of her farm plot is a host to Brazen Garden which she manages for Chef Kevin Scharph and his team. Most recently she co-founded and manages HomeFresh - a healthy, local, fully prepared meal service in collaboration with Convivium Urban Farmstead. She now extends her produce to community members through direct sales via this online platform as part of the Mighty River Food Collective.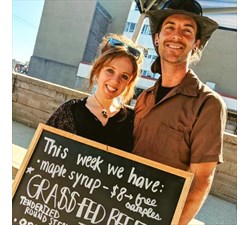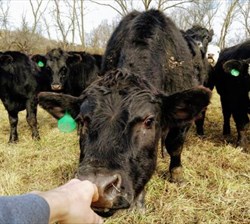 McGreal Family Farm is a small, regenerative farm rooted in Strawberry Point, Iowa operated by Jake McGreal. Jake is an Iowa native with a background in engineering who grew up on his family's cattle ranch. His parents have been maintaining a herd of cows for about 30 years, which has now reached 200 head. McGreal Family Farm values creating local connections, and welcomes you to a farm tour to observe their practices firsthand.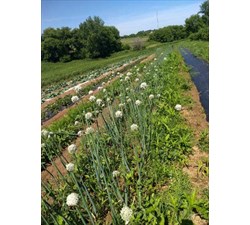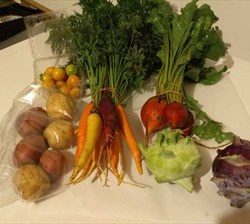 Blue Barrel Produce is in their 4th Year of growing Certified Organic Produce in SW Wisconsin. They are proud to provide Certified Organic Produce for consumers in the Tri-State region. They understand the importance of clean eating and the worth of health. They are excited to feed you what they feed their family.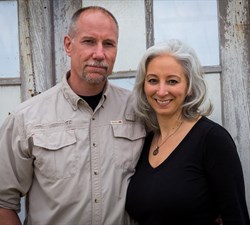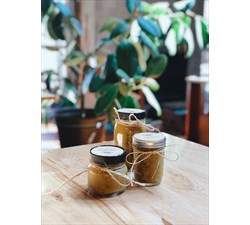 Convivium Urban Farmstead was founded on the idea that a lot of our world's problems stem from a lack of connection – to ourselves, to our community, to our environment. At Convivium, we hope to foster this connection, or reconnection, to those areas of our lives and we use FOOD to do it. Why food? Because it is universal – everyone eats. And the ritual of eating is more than just satisfying our hunger – it involves the farmer that grew it; the soil, sun and rain that gave it life; the person who prepared it and the people with whom we enjoy it.
The Dubuque Rescue Mission is a community offering hospitality, spiritual hope, food, shelter, clothing, and job development to those in need. Among our programs is a garden, where residents grow food and skills - our microgreen operation is an offshoot of that. Sale of microgreens helps support the efforts of the Mission and the livelihoods of those we serve. In addition, microgreens are packed with flavor and nutrients to give your salads, soups, pizzas, and sandwiches a boost.
Last but not least are the Mighty River Food Collective worker bees, busy pulling levers behind the curtain to bring you this website and a balanced checkbook.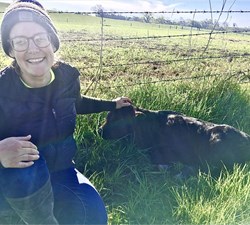 Ashley Noonan farms with her husband Brian at Noonan Family Farm, in its 6th generation in Garryowen, IA. They specialize in regeneratively raised grassfed beef sold from the farm. As scientists and conservationists, they operate their farm with a vision to realign agricultural production and ecosystem integrity. Ashley maintains Mighty River's website and answers questions for vendors, customers, and anyone else interested in the collective!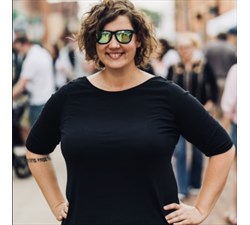 Danielle Stowell is a local foods and art advocate in Dubuque, IA. She owns Wicked River Event Production, specializing in planning and onsite management for corporate, community, and private events. She also co-founded the Millwork Night Market, a monthly evening farmers' market in the heart of Dubuque's revitalized warehouse district. It's mission is to support local breweries, musicians, food producers, and artists. For the Collective, Danielle keeps the money moving.